Aura's Den
---
---
Looking to commission me? Cool! Here's what you need to know:
Pricing
Let's go ahead and get this out of the way. I offer 3 kinds of commissions. The first are pride avatars, like this:
These are my cheapest commissions at US$15. Any species is allows. I take any LBGT pride flag, though may ask for an image as reference. (No, """MAPs""", you're not fucking part of the LGBT community, ya fucking pedophiles. Fuck off. Pedos not welcome.) I also allow leftist/anarchist political flags (except """anarcho"""-capitalists), but only with at least one LGBT pride flag. (If you want just a political flag, you'll need to commission a portrait.) You can have up to 4 of the mentioned flags on your choice of shirt, bandana, small flag, and the background. The only real reference I need of your character for this is a portrait.
Next up are simple portraits. These go for US$25, and are a flat colour headshot, like this:
Like with the above, all the reference I need is a portrait. (NB: For both of these, I'll also accept a description.) There's no real limit on what pose your character is in here, as long as it remains a portrait (meaning from the chest up). There is also a US$5 fee for complex characters, inlcuding complex fur patterns, wings, elaborate hairstyles, and any other things I deem to be excessively complex. (NB: This fee does not apply to pride avatars.)
The last things I offer are full-body art. These start at US$35. This is for a single character in flat colour. Each additional character adds US$10, up to a maximum of four (4) characters. Like with portraits, each complex character adds an additional US$5. Finally, I reserve the right to charge up to US$10 for a background on the basis of complexity, but I will notify you up front if I would do so. For this, I do require a full-body reference. This doesn't necessarily need to be in the form of a reference sheet, but I do require more than a text description of any characters involved.
Note: These price are very tentative. I've never taken commissions before, so I don't really know what to charge. These are the prices that I think are fair, but if you think they're a bit excessive, let me know and I may look into lowering them.
Conditions
I require payment up front for any commission. This becomes non-refundable whenever I begin line art. Before beginning line art, I will send you a sketch to confirm whether you want me to finish or if you want any changes. This is your last chance for a refund! Past this point, I will only allow refunds for extreme circumstances (e.g. sudden unexpected expenses that you can't otherwise afford). This is entirely at my discretion. I will not issue refunds after completion of a piece, regardless of circumstances.
I am okay drawing most things, however, I will not draw:
Anything even remotely sexual involving minors (under 18). Note that this is on the basis of appearance. If a character looks 12, then I will treat them as though they are 12, regardless of claimed age. Also note that "sexual" is at my discretion.
Any thing involving ferals (not for disagreement with it, per se, but because I honestly don't know how to draw that.)
Anything non-consensual, including rape, bestiality, and necrophilia.
Anything involving diapers.
Anything else that I deem unacceptable or otherwise "not something I want to draw".
If you wish to have a character that isn't yours in a piece, I will require you to get the character's owner to contact me and authorize the piece. If you do not, I will assume you do not have permission to use the character in question (assuming the owner has not explicitly stated that they allow anyone to use their character).
My commissions, like my other art, are licensed under CC-BY 4.0. You are allowed to post the art wherever you like and use it as you see fit, but you are required to credit me as the artist.
Interested?
Cool! If you'd like to commission me, simply head on over to the contact page and reach out to me on Mastodon, by email, over XMPP, or on Discord. Let me know what kinda commission you want, what you want it to look like (pose, facial expression, pride flags for pride avatars, etc.) and send me a reference (or text description for a portrait/pride avatar if you don't have a visual reference). From there, I'll let you know how much it'll cost. Once I receive payment via PayPal, I'll begin working on the commission.
---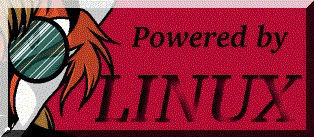 This site best viewed at at least 800x600 using any HTML 4.01 compatible browser.